The genesis
In 2016, Geoffroy Gautier was selected to make the poster knife for Coutellia 2018, from there came the idea of developing a pocket knife that is thin, light, secure, elegant and accessible, all of excellent quality. and entirely manufactured in Thiers, French capital of cutlery.
Le Thiers® and its innovative handle was born, Liérande was created and the adventure began.
But by the way, where does this word, "Liérande" come from? This name was invented by Geoffroy's parents, when they wanted to create a small graphic design business. The ivy, which lends its image to the company logo, is the inhabitant of forests and ruins, and it is only its familiarity in our landscapes that makes us forget its elegant lines.
Liérande, rooted in the old Arverne land, aspires to make elegance just as familiar to you, and even: that it fits in your pocket.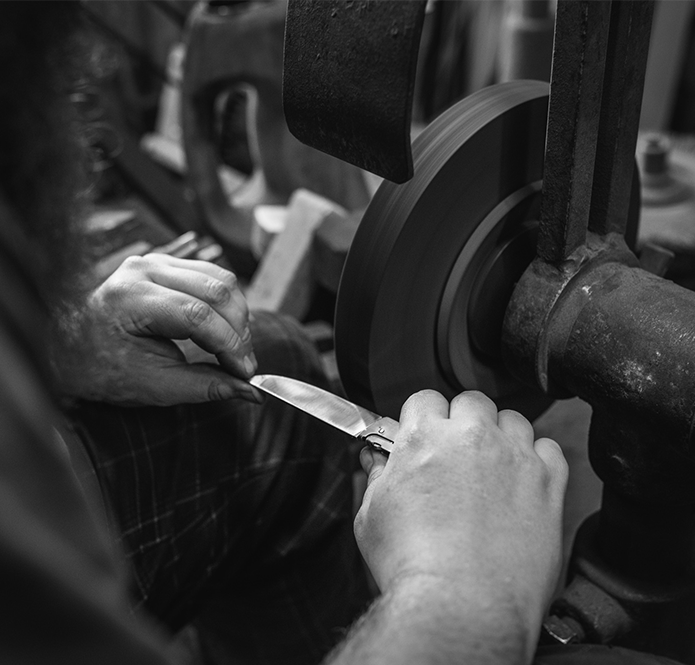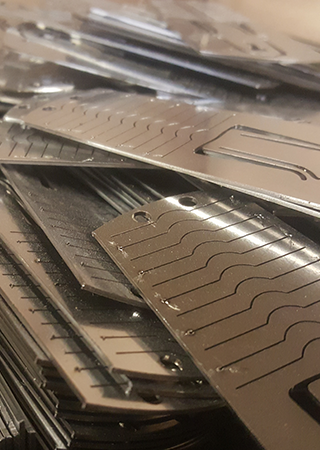 also the workshop
The Thiernoise mountain benefits from a multitude of companies specializing in fields that directly or indirectly affect cutlery, this has allowed us to have competent and cutting-edge suppliers nearby to create our knives and manufacture them entirely on The Pelvis.
The workshop located at 51 avenue Voltaire in Thiers is shared by Liérande and Andrea Paravicini, a colleague and cutler friend who has been present since the beginning. If you want to visit us, just make an appointment to be sure that one of us is present to receive you.
You can also find our knives on our website and at our retailers.
But who is behind Liérande
Geoffroy and Lauriane form Liérande, here are their missions.
Geoffroy
Design, Technical Relations and Manufacturing
Geoffroy
Design, Technical Relations and Manufacturing
I was born and raised in the Paris region. As a child, I wanted to become an aeronautical engineer, but I finally preferred to turn to architecture. There, I rediscovered Viollet-le-Duc, and his functionalist conceptions made a lasting impression on me.
But the studies did not suit me: I wanted to be more at the center of the realization of what I was designing, to confront myself directly with the material. I turned to cutlery, for which I already had a long-standing interest. After two years of work-study training in Thiers, I started.
The first years were difficult, autonomy being something you can only learn on the job, but ease comes with practice. I am motivated by the technical challenge: succeeding in designing and making an object that performs its function optimally, by economical and elegant means, gives me unparalleled satisfaction.
LAURIANE
Administrative and communication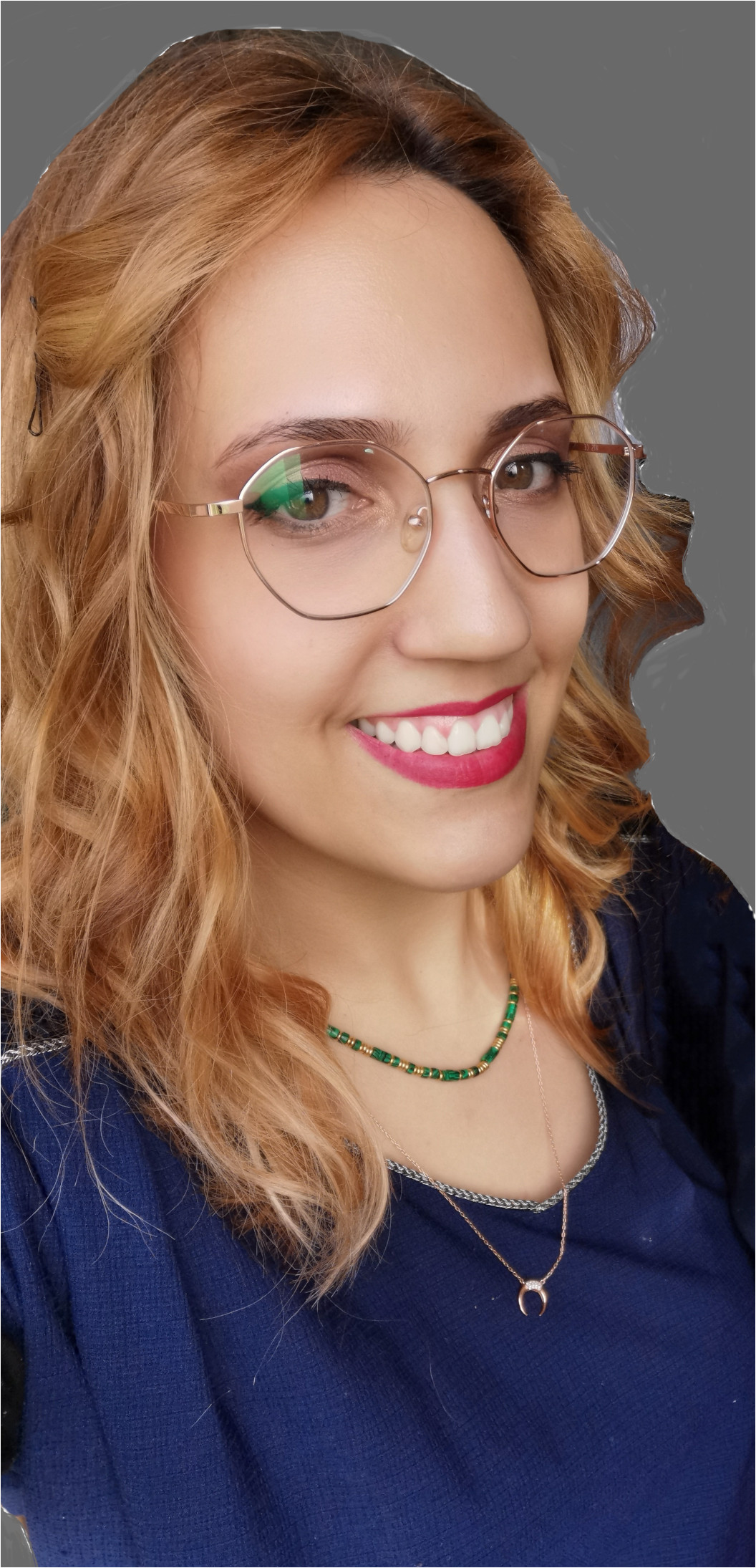 They supported us
Last year we launched our company by proposing a crowdfunding campaign (via kisskissbankbank) which allowed us, among other things, to be able to finance this website. All these contributions have enabled us to look to the future more calmly, and this has also demonstrated the relevance of our approach in your eyes. We therefore take this opportunity to thank you for supporting us.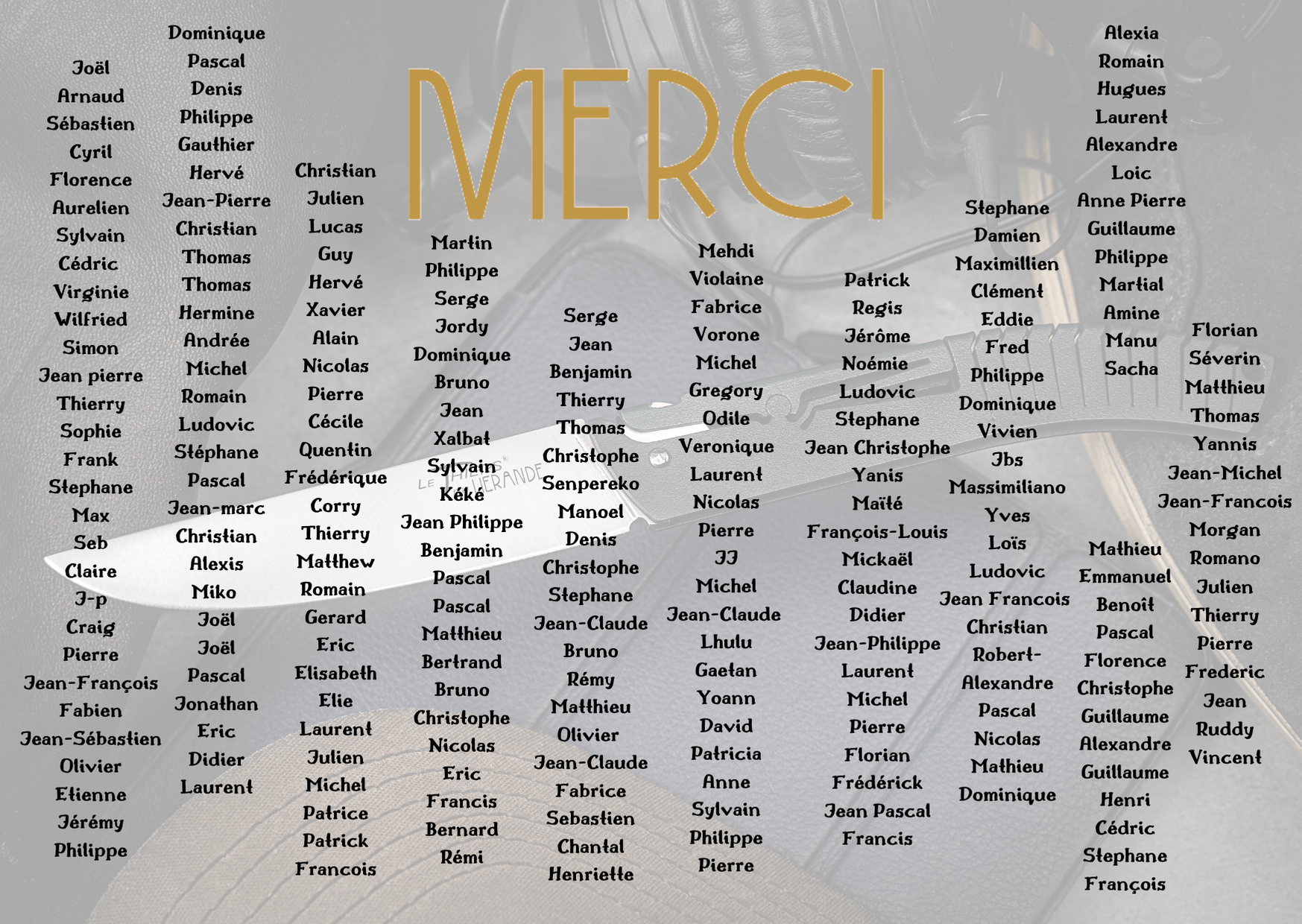 Our company, a local choice, to make cutlery accessible to all.
You can access our products by clicking on a category.